Security Locker Charging Cart is with a kind of safety locker to protect device on Charging Cart .
We have one point locker, two point locker, three point locker. It can according to your need.
And our charging cart use metal material broad body.
In addition, the main components of the Charging Cabinet, such as the leakage switch, switch power, fan and temperature control switch, through related safety certification;
The charging main board can do over voltage and current the flow intelligent control, ensures the output to the tablet computer and the mobile phone's current voltage stability, fixed security;
It is located in different independent Chambers, avoiding the interference of signals and excessive radiation, protecting the health of teachers and students and the surrounding people.
When the battery is full, the charging port is automatically closed, preventing the battery from being damaged, and saving energy. Configure soft start switch circuit, circuit and terminal equipment to avoid instantaneous current shock.
Our Storage Charging Cart can charge and manage for different electronic devices. We can design the suitable storage charging cart according to the size and power parameters of your electronic equipment. Not only can you arrange and store lots of electronic equipment, but also can charge in the same time. Generally there are multiple charging interfaces: 10/20/30/40/52/60/65 units and so on, can be depended on the customer's need to customize and satisfy the different number of charging interfaces, like OEM, ODM. Universal charging solution can be used in any country. All of charging solution have multiple USB port and AC charging interface.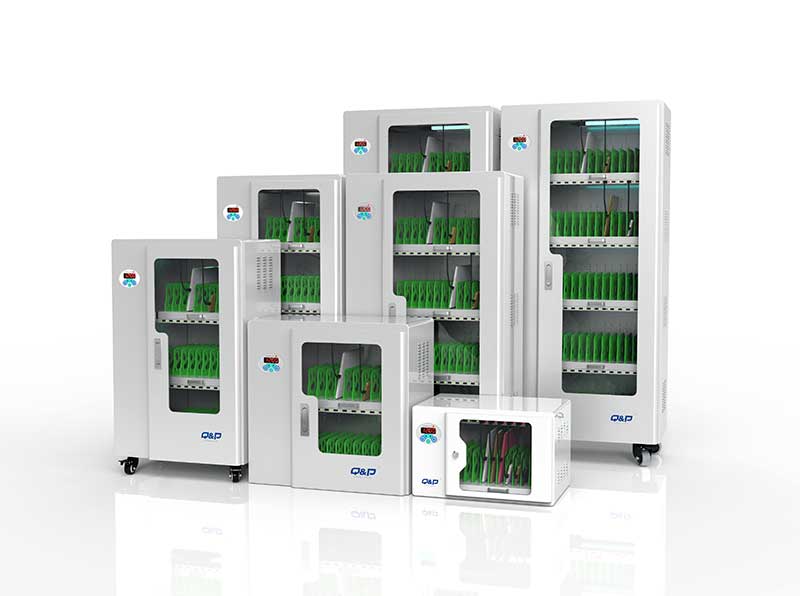 We have intelligent storage Tablets Charging Cart. It can do intelligent disinfection, timing, control switch and synchronous data functions.
This intelligent function can be choose by your inquiry.
1.When electric equipment put in the charging cart, we can choose to disinfection for the equipment. It uses UV sterilizer to kill bacteria. Keep your health.
2.About charging time, you can set up with timer early, as long as press the open switch, the charging cart will automatically control and charge your equipment.
3.If you need to transfer data files to charging device, connecting to the data transmission port directly with your computer, and operate synchronous transmission function. This function is only with USB Port Charging Cart.
Public Charging Station this product is used for school education, library, hotel, office, factory, meeting room, family, shops, airports, data processing and government work scenario, these places are using a lot of tablets and laptops. Charging stations will work for their collective charge and management. Our products main sold to education place.

Security USB Charging Cabinet is equipped with LED light to display charging status, red light means charging, green light means full charging or not charging. And we have three point safety locker.
Two with brake casters can make charging cart not move when you put well it on a place.
Our Timer Charging Cart is made of 1.2 mm cold steel sheet material. It is really strong and can understand certain weight. The good quality can be seen.
Our charging cart have safety certification of UL, CE, ROHS,CCC, FCC and REACH, considering the safety and quality assurance. Design two side door to protect power area and curved edge surface to preventing user getting hurt and device. Can be fixed on the wall. Let customer use happy and at ease.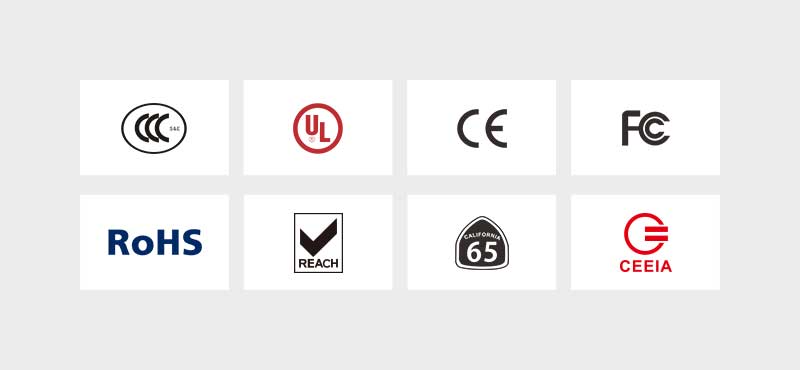 Product certification is complete, safe and reliable, good quality. Looking forward to you cooperation!