AC Charging Cart use universal charging socket and can be used for different charging ports in different countries. It can suitable for US / EUR / UK plugs.
AC charging interfaces can protect the wrong plug into charging socket; Multiple circuit protection function; Maximum impact current: more than20KA; Limit voltage: less than 500V; Filter protection: pure power supply with fine filter protection and ultra-stable output; Overload protection: providing both poles and overload protection, can effectively prevent overload; When is charging, it will not heat and make a fire; Needing to match original adapters.
Ergonomically designed, plug grooves are not easy to touch the plug metal in the plug and plug to avoid electric shock.
The structure design is reasonable, the spacing of the interposition is large, each interpolation can be used independently and not affect each other.
The shrapnel uses high elastic phosphorous copper, insert 10 million times not tired, contact good is not easy to fire. High load power, ensure that the wire carries 2500W without heating.
The Laptops Charging Cart uses 1.2mm steel plate material; This cart already install move bottom universal casters, total four casters can undertake certain weight of laptops and two casters can be brake; Multiple drawer layer can move when push out and can adjust slot space; The Laptops Charging Carts has winding long AC power cord function; Laptop charging carts can charge with timer to set a time and can do countdown to charge when you just open the power switch.
Laptops Charging Cart can out into different brand name and model of laptops and charger for popularly different new laptops.
Our Storage Charging Cart can charge and manage for different electronic devices. We can design the suitable storage charging cart according to the size and power parameters of your electronic equipment. Not only can you arrange and store lots of electronic equipment, but also can charge in the same time. Generally there are multiple charging interfaces: 10/20/30/40/52/60/65 units and so on, can be depended on the customer's need to customize and satisfy the different number of charging interfaces, like OEM, ODM. Universal charging solution can be used in any country. All of charging solution have multiple AC charging interface.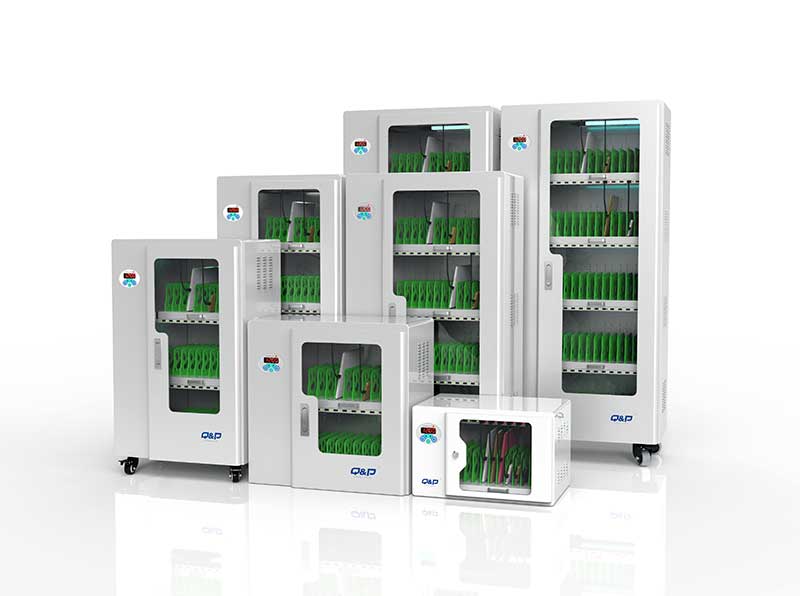 Charging station this product is used for school education, library, hotel, office, factory, meeting room, family, shops, airports, data processing and government work scenario, these places are using a lot of tablets and laptops. Charging stations will work for their collective charge and management. Our products main sold to education place. And we have three point safety locker.

Two with brake casters can make charging cart not move when you put well it on a place.
Our charging cart is made of 1.2 mm cold steel sheet material. It is really strong and can understand certain weight. The good quality can be seen.
Our charging carts have safety certification of UL, CE, ROHS,CCC, FCC and REACH, considering the safety and quality assurance. Design two side door to protect power area and curved edge surface to preventing user getting hurt and device. Can be fixed on the wall. Let customer use happy and at ease.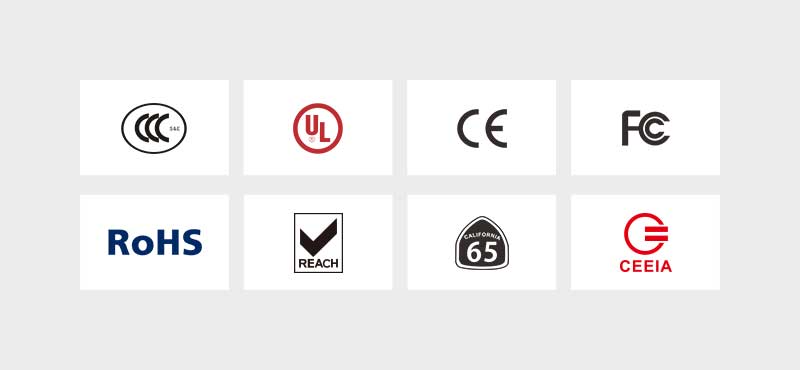 Product certification is complete, safe and reliable, good quality. Looking forward to you cooperation!